Clueless Movie Makeup Tutorial: Dionne Davenport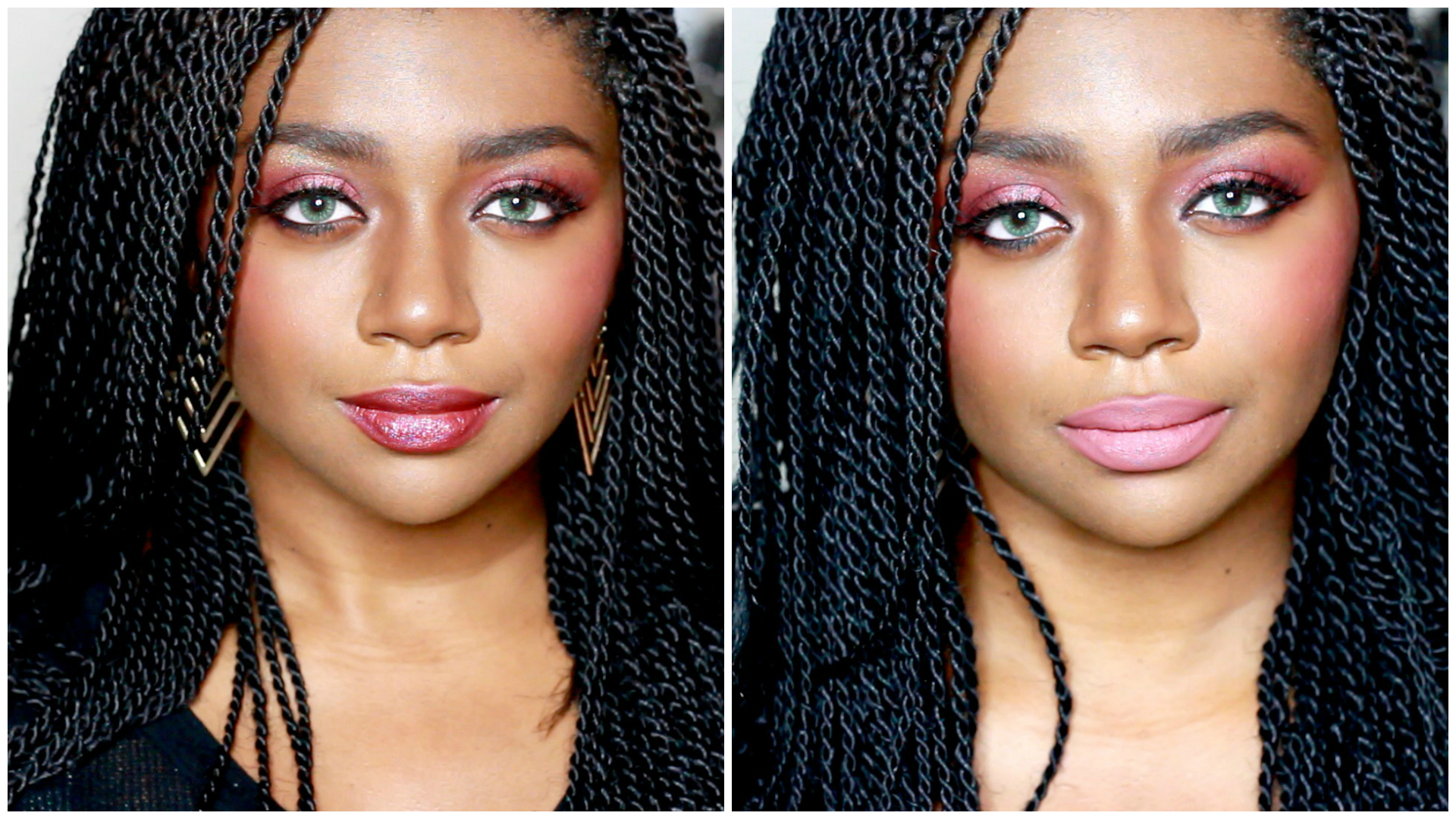 Who remembers the Clueless movie that came out in 1995? I know I do! Though I was a toddler when it released, I was a 90s baby so I caught reruns of it pretty often.  It is one of my all time favorite movies, and the series is also a favorite of mine as well.  In spirit of the 90's movement happening in the makeup world right now, I decided to take things back to frost lippies and high-shimmer brow highlights. I chose a look Dionne Davenport (Cher's bestie, played by Stacey Dash) had on during one of my favorite scenes in the movie—The Driving Scene—and I think it is a great example of what makes 90s makeup SO MUCH FUN.
Clueless Freeway Freakout
Whether you are just "Rolling with the Homies," or going for a glam look for a night out this makeup tutorial is sure to please!  Check out the products used below.
Face
Benefit Porefessional Primer, HERE
MUFE Mist and Fix, HERE
Ben Nye Banana Powder, HERE
MAC MSF Natural, Sunpower, HERE
Bobbi Brown Skin Foundation, Warm Almond, HERE
Sephora Jumbo Liner 12Hour Wear Water Proof, Dark Brown Matte, HERE
Beauty Blender, HERE
Garnier BB Cream, Deep, HERE
Real Techniques Miracle Complexion Sponge, HERE
Milani Baked Blush, Red Vino, HERE
Eyes
Coastal Scents Revealed 2 Palette, HERE
MAC Eyeshadow, Cranberry, HERE
MAC Eyeshadow, Brown Script, HERE
MAKE UP FOR EVER Artist Liner, Matte Black, HERE
Laura Gellar Calligraphy Trio Liquid Liner Kit, Slanted Point, HERE
Desio Lens, Forest Green, HERE (Check out my review here)
Lips
Lip Option 1
Milani Lip Liner, Sugar Plum, HERE
MAC Lipstick, Odyssey, HERE
Lip Option 2
Sephora Nano Lip Liner, Chic Choco, HERE
Stila Stay All Day Liquid Lipstick, Patina, HERE
Brushes
SIGMA
Sigma, Precision Brush Set, HERE
Sigma, Essentials Kit, HERE
Sigma, Performance Eyes Kit, HERE
Sigma, E60, HERE
Sigma, F35, HERE
TWEEZERMAN
Tweezerman Brush iQ, Finishing Contour, HERE
Tweezerman Brush iQ, Blender, HERE
BDELLIUM TOOLS
Bdellium Tools, Eye Kit, HERE
Watch the Makeup Tutorial!
Click HERE to Subscribe to my Channel!
Shop the Look!